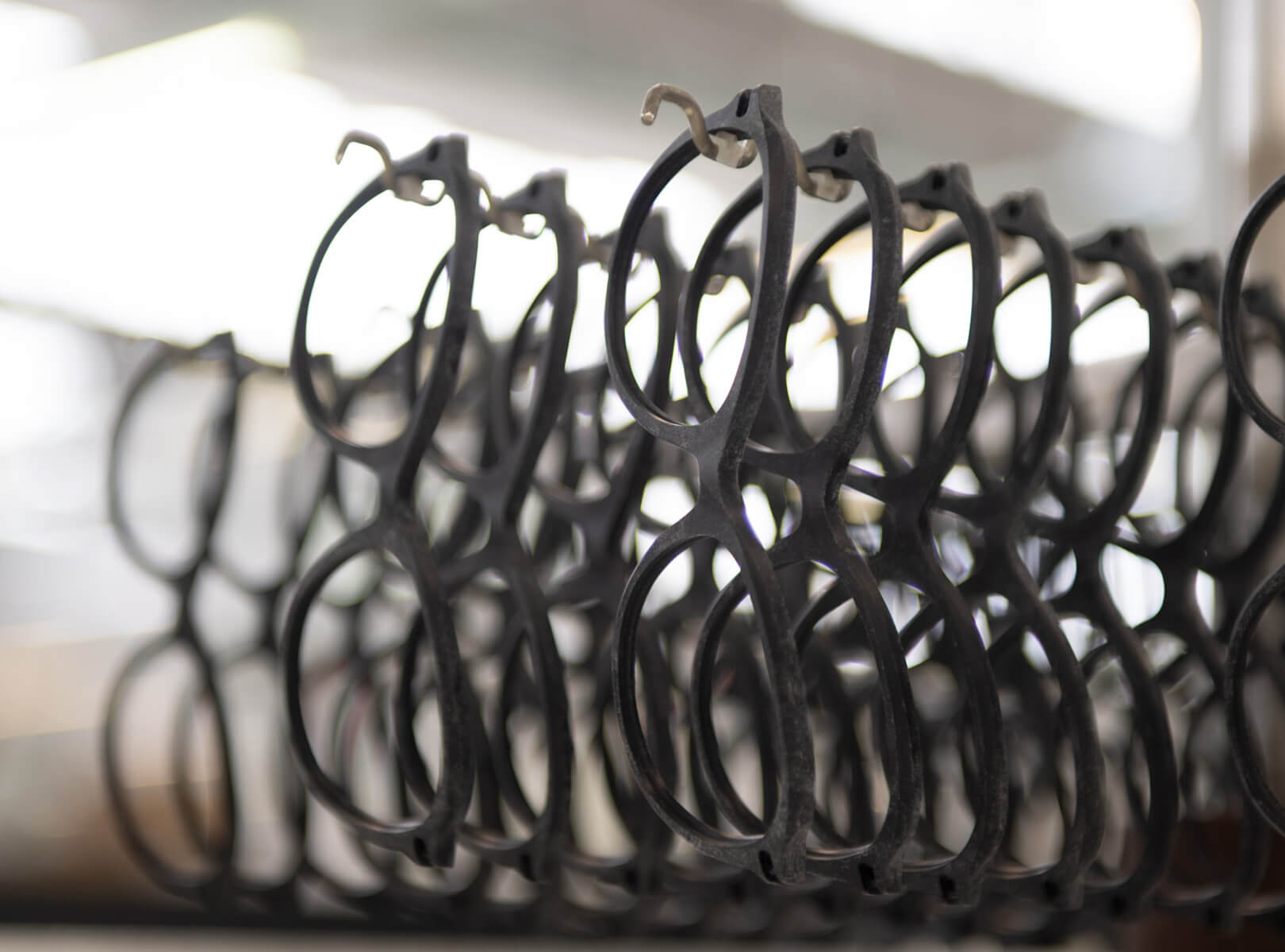 EYES ON
TOMORROW
FOR SUPPLY CHAIN
Altair is constantly reviewing processes and practices of its global supply chain. Be it innovating with employees in its own manufacturing and distribution facilities to find ways of reducing waste and carbon footprint or working with vendors and manufacturing partners to leverage new ways of work that are both better for the planet and their employees and communities.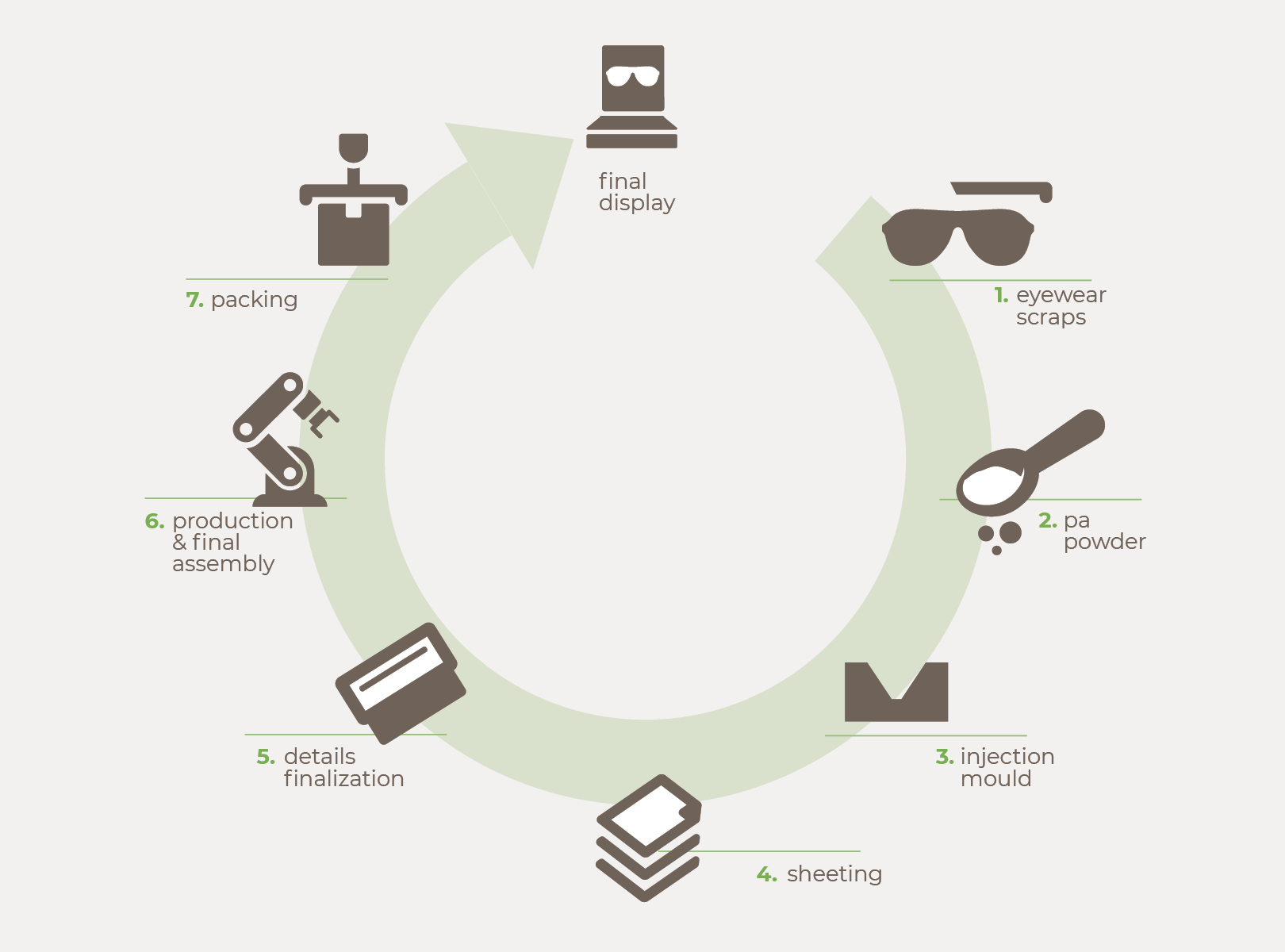 DISPLAY MATERIALS
Altair is committed to simplifying and eliminating waste, while constantly trying to find ways to improve recycling efforts. We recycle our nylon scrap to manufacture Point of Purchase (P.O.P) displays made of recycled Nylon. This way, all of the waste has a second life and helps to save virgin raw materials. All counter cards, banners and displays are created using FSC® & SFI certified paperand cardboard, additionally, P.O.P materials feature natural inks for printing and recyclable lamination for paper.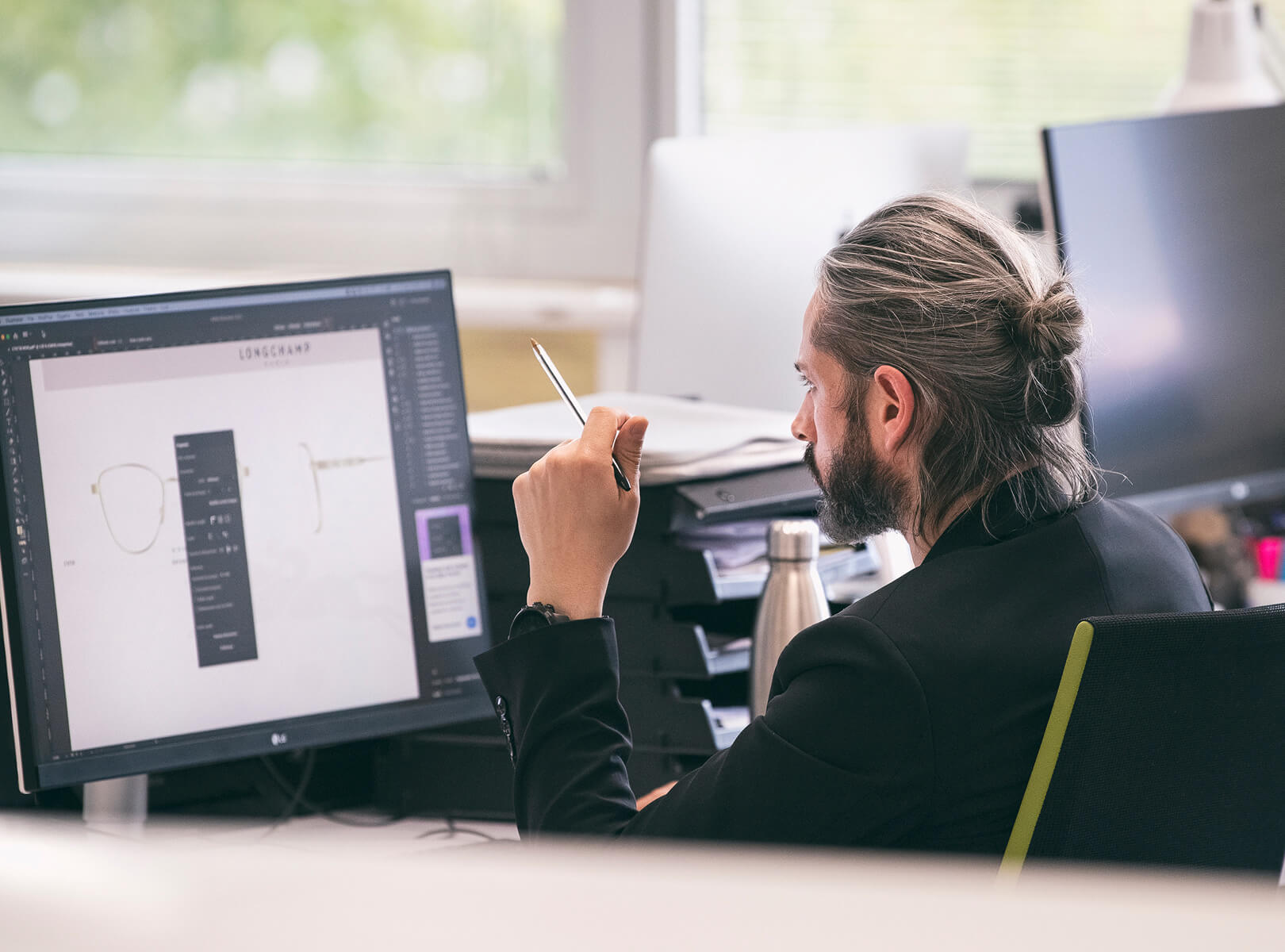 LED LIGHTING AND ENERGY
Another way we are reducing energy consumption, is by revising our incandescent lighting to LED lighting in the distribution center and office buildings. To limit energy usage, hardware is turned off at the end of shifts, timers are utilized on heating systems, the boiler, coffee and vending machines.
WASTE
Altair is committed to simplifying and eliminating waste wherever possible – in office spaces, warehouses and in all buildings globally. In our supply chain, we have significantly reduced the number of plastics and cardboards used for packaging included in shipments by utilizing void filler made of 50% recycled plastic, moving toward wooden crates and the elimination of PVC straps and bubble wrap. In the distribution centers, residual waste is separated from paper and plastic.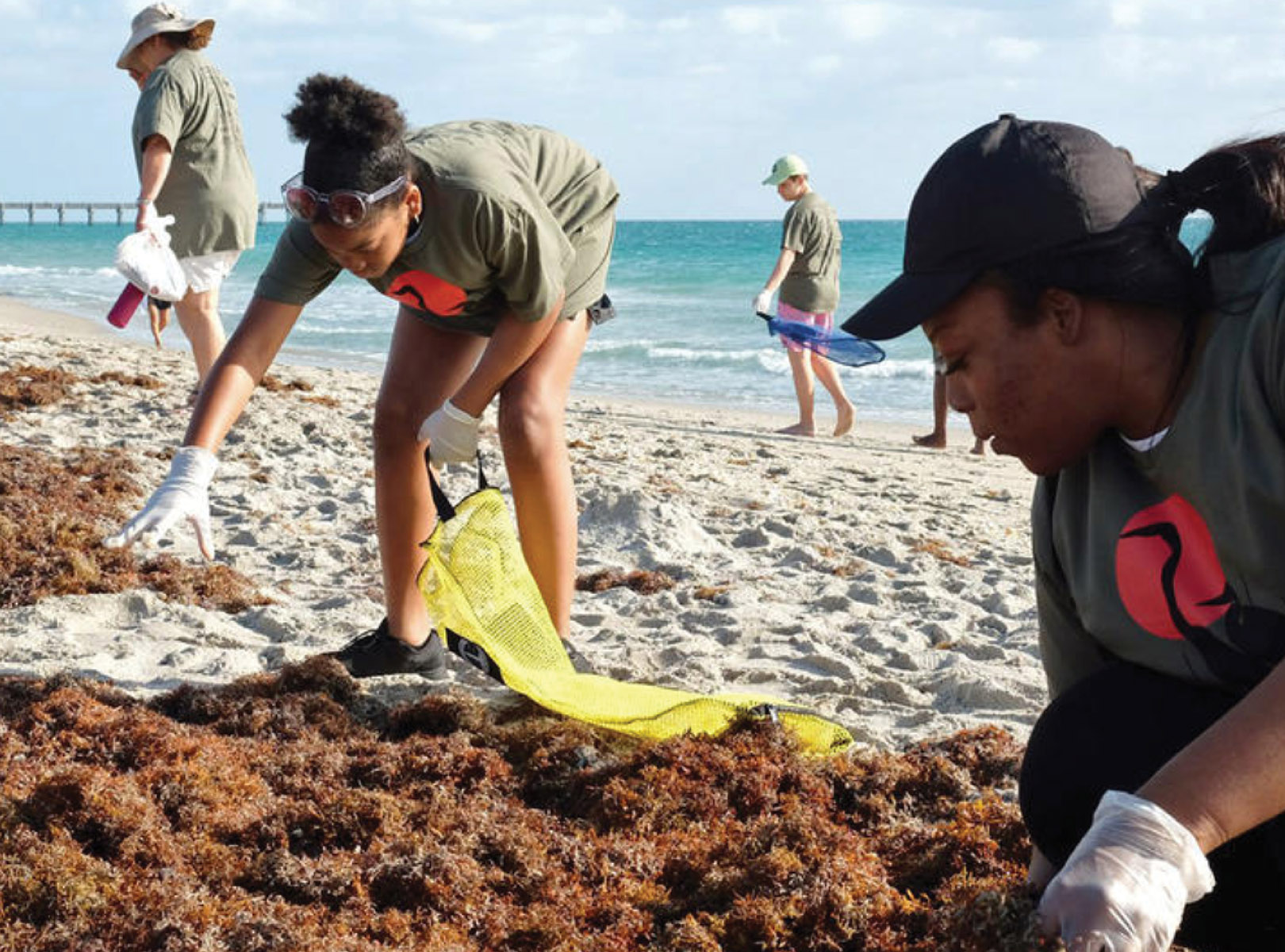 KEEP AMERICA BEAUTIFUL
McAllister and JOE by Joseph Abboud eyewear, two brands within the Altair portfolio, is taking steps to a more sustainable future with their latest eyewear release and are proud to launch a national partnership with Keep America Beautiful® to support the Great American Cleanup®. This annual event unifies and beautifies communities across the country in a grassroots spring-cleaning movement. Keep America Beautiful® is the nation's leading community improvement nonprofit organization, that inspires and educates people to take action every day to improve and beautify their community environment. KAB strives to End Littering, Improve Recycling, and Beautify America's Communities with their #BeRecycled pledge. With this partnership, McAllister and JOE by Joseph Abboud eyewear is excited to raise awareness of this movement and reduce the impact we have on our planet.