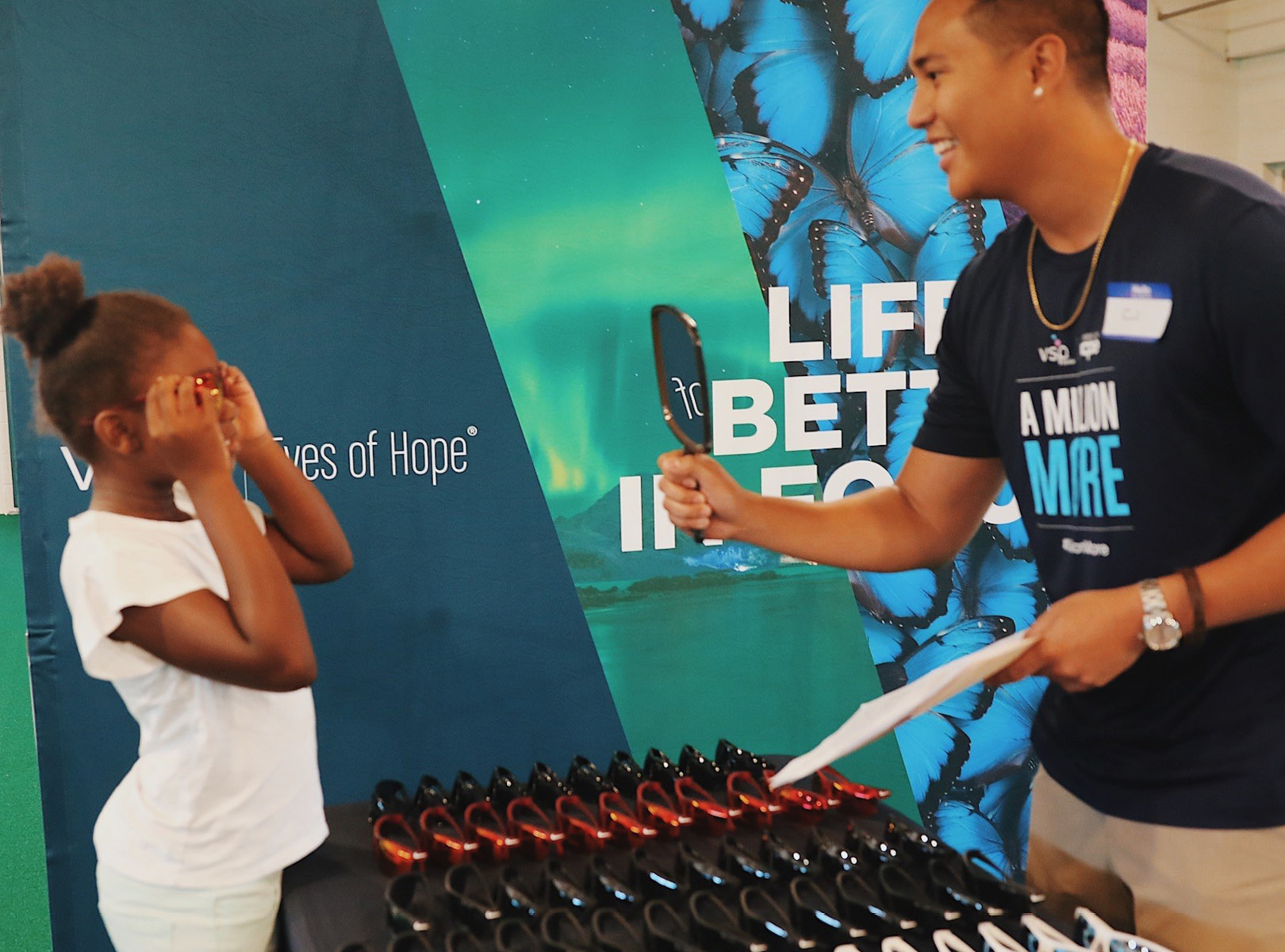 EYES ON
TOMORROW ®
FOR OUR PEOPLE
Altair has a long history of empowering and supporting its employees, in the US and over 21 countries on all major continents. We also believe in giving back to the communities we operate and furthering the purpose of our parent company VSP Global to empower human potential through sight.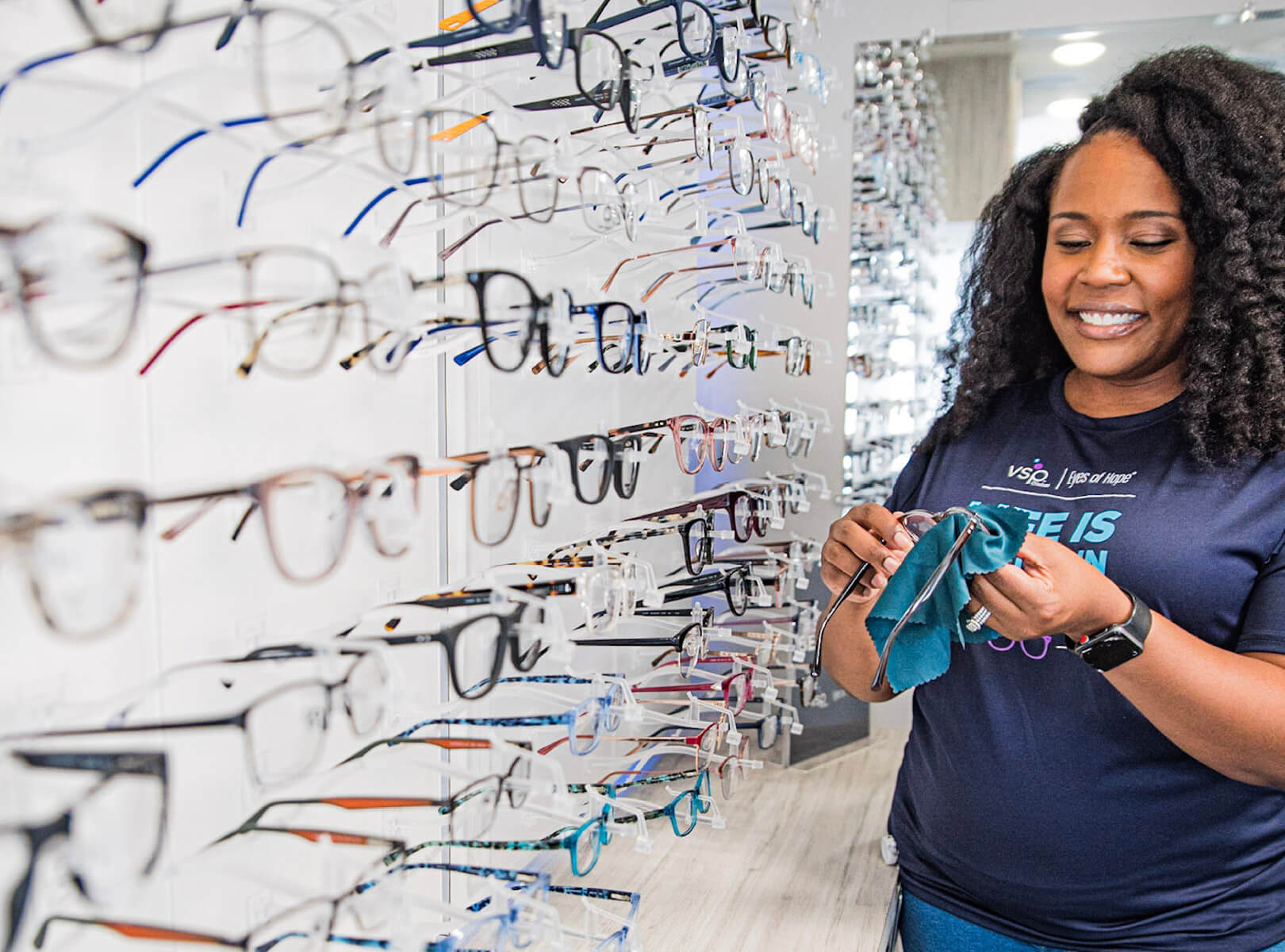 VSP EYES OF HOPE
Eye care is essential, yet 1.3 billion people around the world live with vision impairment and can't get the care they need. Marchon donates eyewear through VSP Eyes of Hope to support increased access to vision care wherever it's needed most. To date, more than 3.3 million adults and children in need have gained access to no-cost eye care and eyewear through our initiatives.
– VSP EYES OF HOPE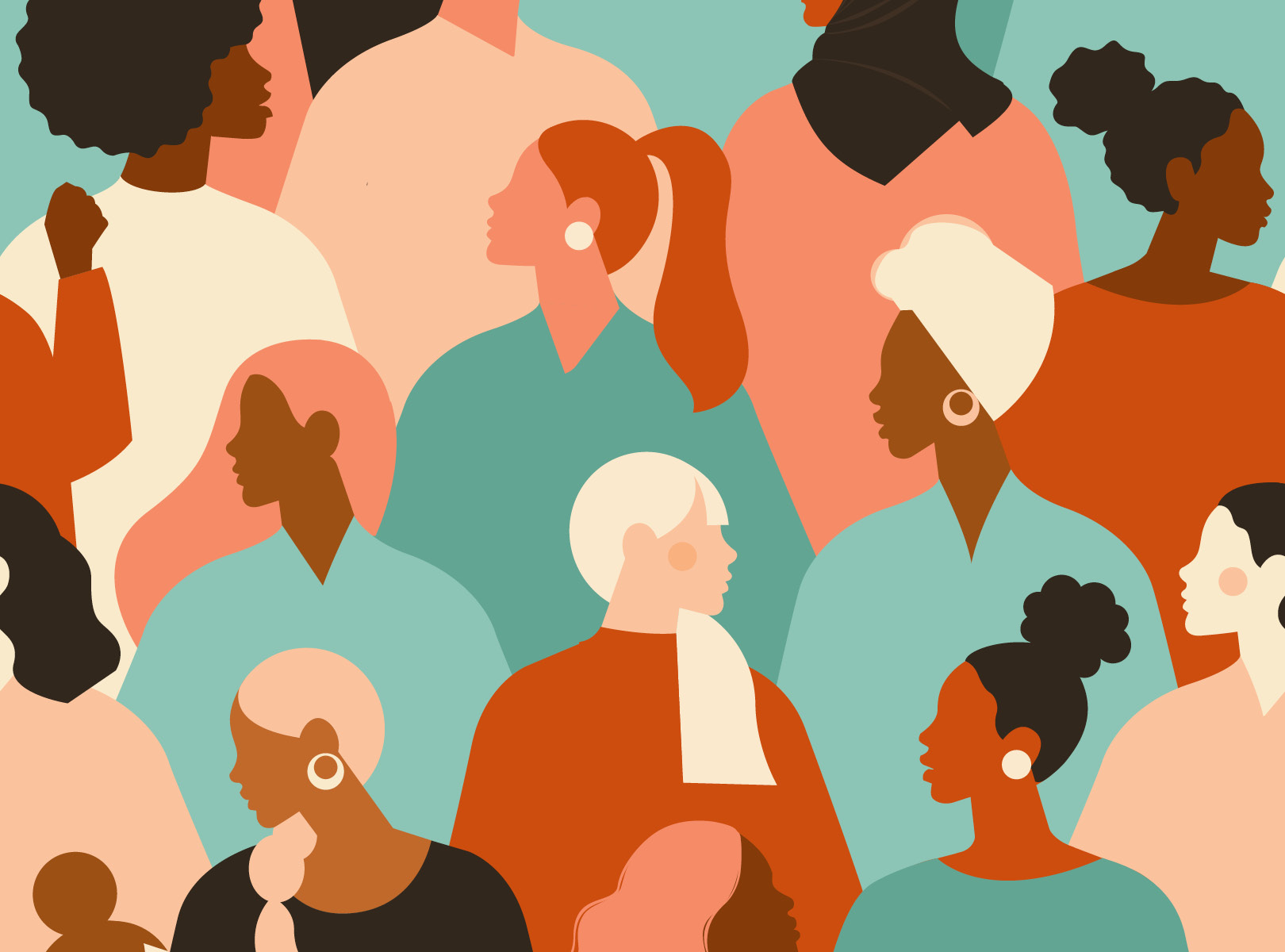 DIVIERSITY, EQUITY & INCLUSION
As a global company serving customers with a spectrum of identities, experiences, abilities, and economic situations, VSP Global® is actively committed to fostering an environment that embraces diversity, equity, and inclusion (DE&I).
Our DE&I objectives are to:

Continue to foster a collaborative, supportive environment in which all employees are engaged and empowered to reach their full potential.
Identify and act on opportunities to diversify the doctor network.
Ensure that our members' needs are met with culturally competent products and services and support sales growth in multicultural markets.
Serve our communities through outreach with under-served populations and support of diverse suppliers.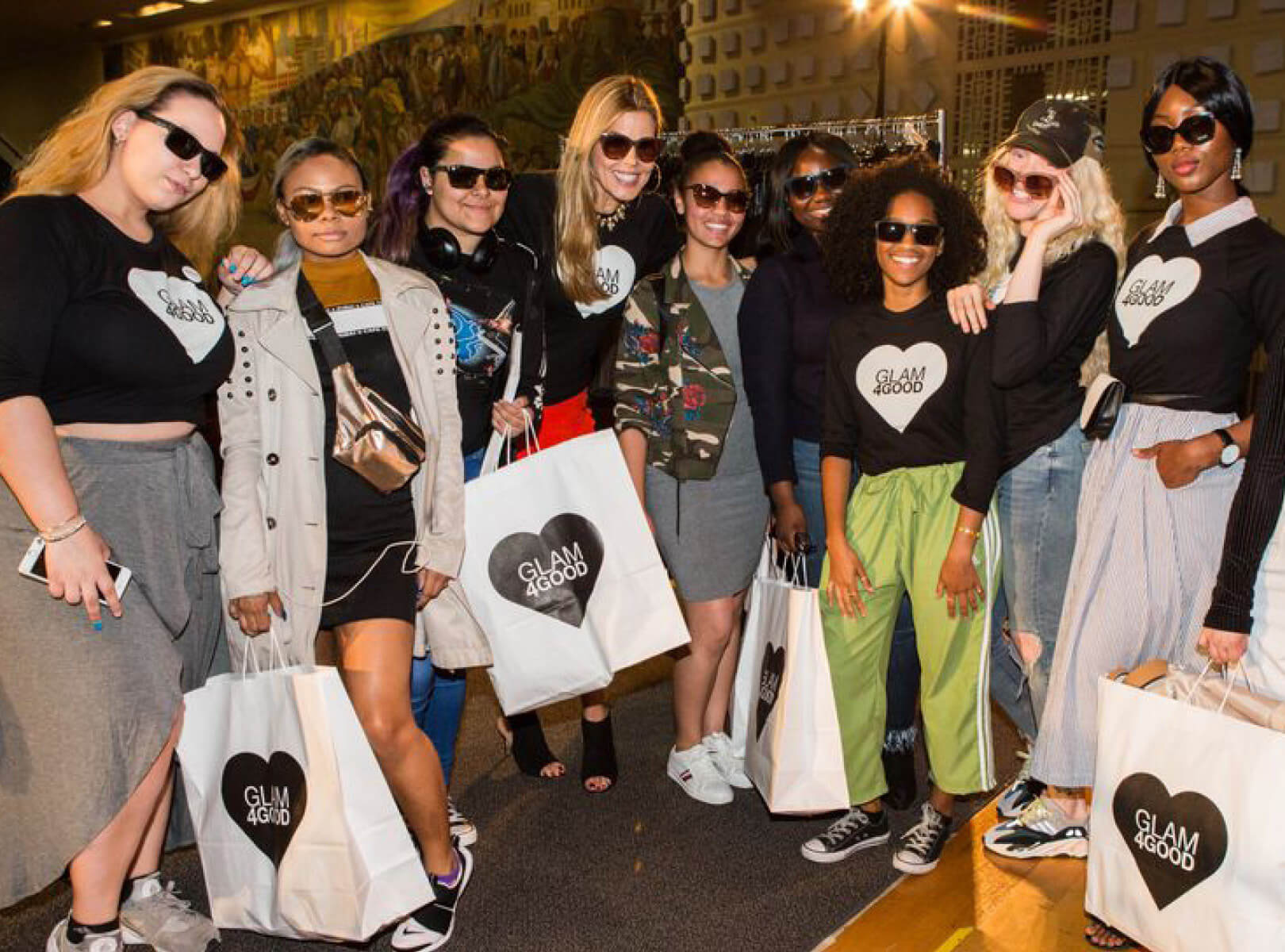 GLAM4GOOD
The GLAM4GOOD Foundation is a non-profit organization that creates and celebrates social impact, and empowerment through beauty and style. The GLAM4GOOD Foundation harnesses the healing power, joy, and attention that fashion and beauty bring to raise awareness, bolster self-esteem, promote healing, honor courage. GLAM4GOOD gives clothing, accessories and personal care essentials to everyday heroes and people in need around four impact pillars: Disaster Recovery, Child and Family Welfare, Social Equality, and Mental Health & Well-Being. Through this unique partnership, VSP Global has provided access to eye exams and glasses to more than 2,000 people and donated more than 1,500 designer optical frames and sunglasses for people in need. In 2021, Marchon NYC, on behalf of Marchon, donates optical frames and sunglasses, as well as funding and access to no-cost vision care through VSP Eyes of Hope in support of GLAM4GOOD.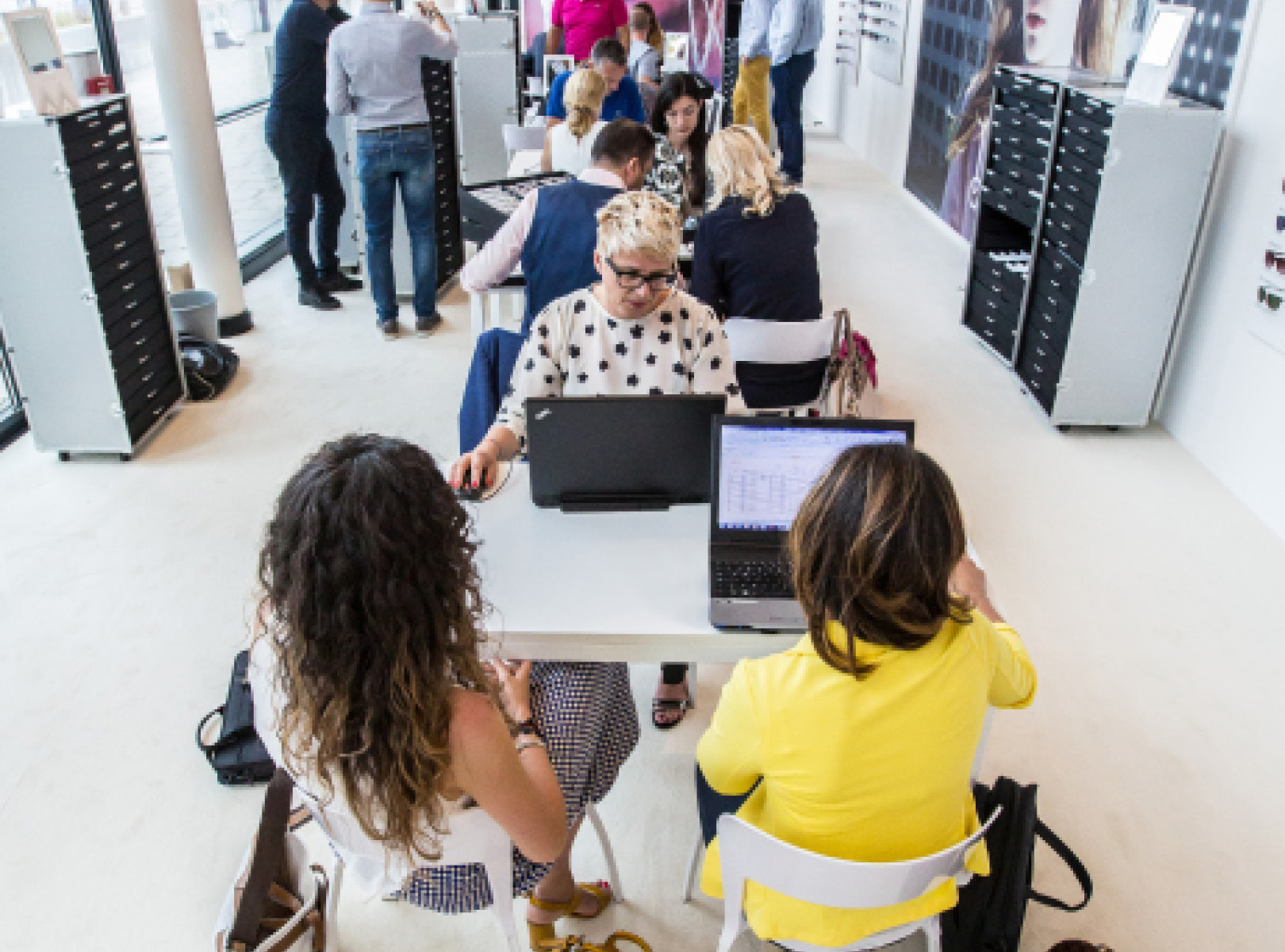 PARTNERING WITH VENDORS TO EMPOWER WORKERS
At Altair Eyewear, we are committed to:
A standard of excellence in every aspect of our business and in every corner of the world
Ethical and responsible conduct in all of our operations
Respect for the rights of all individuals
Respect for the environment
We expect these same commitments to be shared by all manufacturers of Altair Merchandise. At a minimum, we require that all manufacturers of Altair merchandise meet our Code of Conduct.
Our Auditing of Vendors
Altair Eyewear vendors are required to be audited at least once per year against a globally recognized standard for Labor practices, Health, Safety, and Environmental aspects and/or audited following Licensor-specific protocols.